I have been using Post Affiliate Pro for years and it just keeps getting better and better! The price has gone up a little bit to $199 - but considering you're looking at about $100/month for most lower priced hosted programs - you still make out better using Post Affiliate Pro…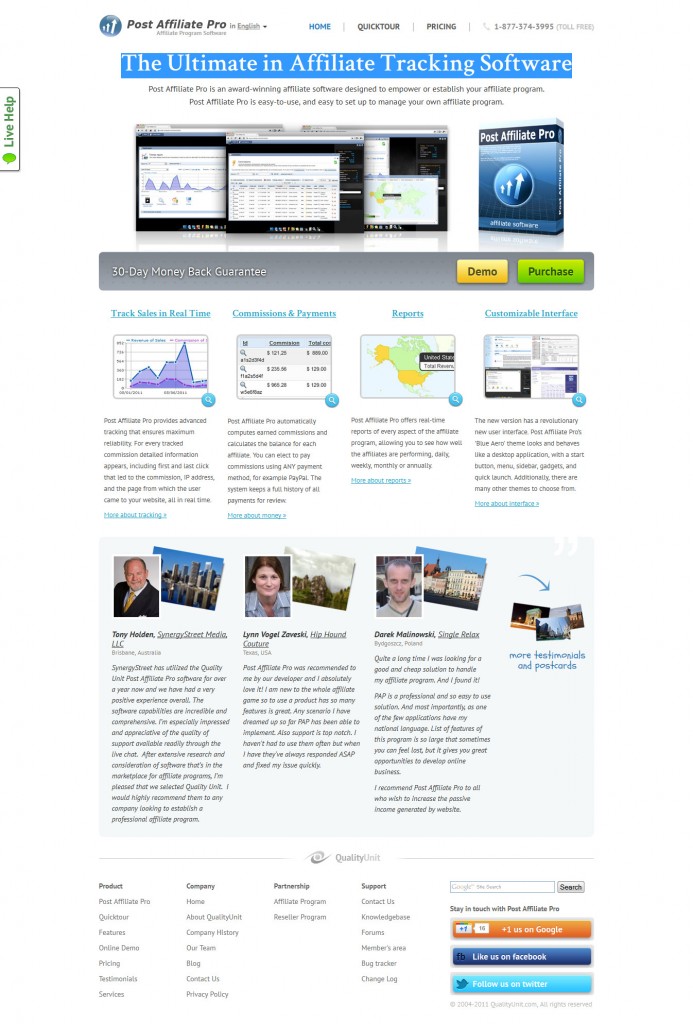 And you get a MUCH better platform. 
Yesterday a client called to ask about a last minute solution for a partner's program and the site was fully setup and functional in just a few hours.  It helps being familiar with it but they seem to have spent a lot of time making videos and how to guides so even if you are a novice you won't have too much trouble setting up a full blown affiliate program complete with all sorts of bells and whistles like contact management, detailed reports on clicks, sales even impressions!  Your advertising media can include text links, html, images, flash files or pdf's.
Get CONNECTED - Use the comment form below if you have any questions!
🙂